Anita Pinedo Touchet, was born and grew up in Southwestern Venezuela, near the dunes of Coro. She's told me stories of tourists riding camels in the sand dunes, and how she played there as a child. In 1993 while on an assignment in Venezuela, Anita asked me to take a few photographs of the sand dunes to show her friends. Late one afternoon on my way back to Caracas, I saw the sand dunes and remembered her request. Although tired from being on the road for a couple of weeks, and not that excited about hiking through piles of sand, I stopped. While walking up into the sand dunes to get to a higher level, the shapes and shadows formed by the low setting sun started changing with every step. I started photographing, and didn't stop until my last roll of film was exposed. It was one of the most exciting experiences in my life. I've photographed sand dunes in a number of places now, and my favorite sand dunes (so far) are the Mesquite Flats sand dunes in Death Valley.
The following dunes are included in this exhibition:
The Sand Dunes of Coro near Coro,Venezuela
Monahans Sand Hills Sand Dunes at Monahans Sandhills State Park, Texas
Mesquite Flats Sand Dunes at Death Valley National Park, California
Eureka Valley Sand Dunes in the Mohave Desert, California
Saddle Peak Hills Sand Dunes in the Mohave Desert, California
Gypsum Sand Dunes at White Sands National Monument, New Mexico
Thanks for taking the time to view this exhibition.
Feel free send your comments about this exhibit. Leo Touchet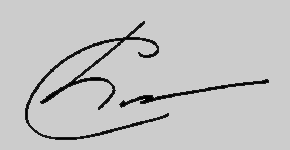 ---
EXHIBIT SPECIFICATIONS
Exhibit Space Required: 100 to 125 Running Feet.
30 framed photographs 18 - 20 x 24 frames - 12 - 16 x 20 frames
At this time, the exhibition is not crated, but it will be packed and crated for shipping.
The weight and number of crates are not available at this time.

---

Return to top of Page

---